North Carolina RV Salvage Yards
Find RV Salvage and used RV parts in North Carolina. Used RV parts are a good way to save money when repairing or maintaining your RV.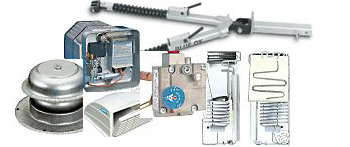 National Recovery Service (PO Box 310) 3241 Leonard Dr., Liberty, NC 27298 1-800-903-7285, or 1-336-622-7285 Rebuilds damaged RVs. Engines, nose/tail cones, differentials, transmissions and other new and old hard-to-find parts.
Thomas RV Salvage CLOSED