New York RV Salvage Yards
Find RV Salvage and used RV parts in New York. Used RV parts are a good way to save money when repairing or maintaining your RV.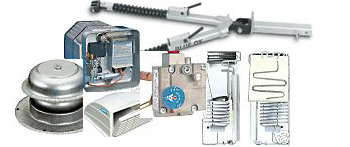 Holiday on Wheels Route 22 Patterson, New York 12563
1-800- 416-0544 Dodge parts for 1969-1986 M300-M600
Kloiber Auto Recycling Holland, New York 14080
1-716-655-4012 or 1-800-821-1399 Fax: 716-655-3414 trucks, 4x4`s, vans, campers, RV's.