Missouri RV Salvage Yards
Find RV Salvage and used RV parts in Missouri. Used RV parts are a good way to save money when repairing or maintaining your RV.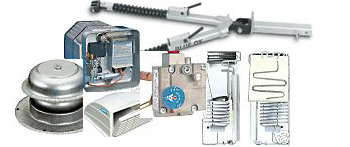 Colaw RV Parts & Salvage 10389 Cimarron Rd. Carthage, MO 64836
1-417-548-2125, Actively dismantling hundreds of damaged RVs, used RV parts.
Gateway Motor Home CO. Festus, MO 63028
1-636-931-8282 1-800-654-0374 Committed only to the 1973 - 1978 front wheel drive GMC motorhomes.
Huckaby's Recreational Vehicle Salvage 1293 NW 50 Highway Holden Mo., 64040
1-816-850-4155