Colorado RV Salvage Yards
Find RV Salvage and used RV parts in Colorado. Used RV parts are a good way to save money when repairing or maintaining your RV.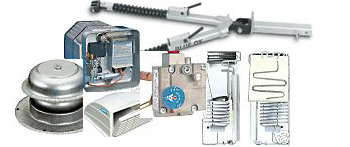 Cherokee RV Salvage has closed. Remaining inventory purchased by Five Star Salvage.
Five Star Salvage Center 12202 Brighton Rd. Henderson (Denver) Colorado 1-800-222-6737 Salvage parts for TT, Popups, Class A's C's, Truck campers
Window Components mfg. Inc. Castle Rock, CO
1-305-688-2521 , 1-800-382-9541 Manuals, etc.