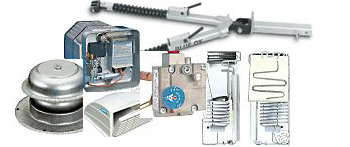 Wisconsin RV Salvage Yards
Find RV Salvage and used RV parts in Wisconsin. Used RV parts are a good way to save money when repairing or maintaining your RV.
Camper & Recreation Inc. Rt. 1 Box 238 Loyal, WI 54446
1-715-255-8142 Replacement canvas tops. Will manufacture canvas for any folding trailer even without pattern if old canvas is available.
Canvas Replacements S.H. 2419 Hwy 98 Loyal, WI 54446
1-715-255-9332 Canvas replacements for any type of RV.
HORN'S SALES AND SERVICE I-43 South, PO Box 1171, South Sheboygan, WI 53801
1-414-564-2381 Parts and accessories for all types of campers.