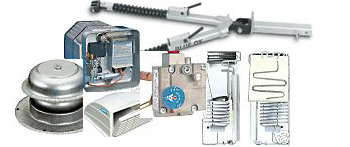 Vermont RV Salvage Yards
Find RV Salvage and used RV parts in Vermont. Used RV parts are a good way to save money when repairing or maintaining your RV.
Surplus Traders Net PO Box 276 Alburg, VT 5440
1-514-739-9238 Mostly wholesale but have large qty of DC relays
Vintage Trailer Supply PO Box 775 Montpelier, VT 05601-0775
1-800-644-4620 fax: 1-877-839-4262 or local 1-802-225-8940 Hard to find parts for those who are restoring AirStream, Shastas, Serro Scottys,Spartans and dozens of other brands of vintage travel trailers.