Pennsylvania RV Salvage Yards
Find RV Salvage and used RV parts in Pennsylvania. Used RV parts are a good way to save money when repairing or maintaining your RV.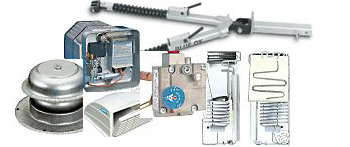 Quality Coach (Div. Rec Ve Inc.) Stump Road & Commerce Dr., Montgomeryville, PA 18936
1-215-643-2211 Appliances, interiors, brakes and hitches as well as other parts available for Cortez, Dodge RV chassis, FMC, Revcon and others.
Salvage Direct RV's PO Box 306 Titusville, PA 16354
1-814-827-0300 Fax: 1-814-827-9724