Oregon RV Salvage Yards
Find RV Salvage and used RV parts in Oregon. Used RV parts are a good way to save money when repairing or maintaining your RV.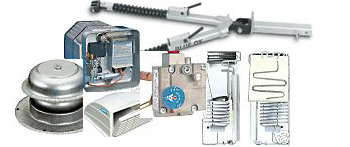 A & A Auto Wrecking Address: 92027 Green Hill Rd, Junction City, OR 97448 Ph. (541) 689-6115
aaautowreckingjc.com/
Used auto and RV parts.
Buccaneer Manufacturing Co. Florence, Oregon.
http://www.buccaneermfg.com
International hehr window supplier.
Coach Glass 90 N. Polk St Eugene Oregon 97402
1-800-714-7171 RV, Bus Conversion, Transit, School Bus Glass
Endeavor RV 3663 Old Hwy 99 South, Roseburg Oregon
1-877-467-0424 Fax 1-541-679-5618
Glasparts, P.O. Box 716 Boring, OR 97009
1-503-254-9694 Windshields for motorhomes.
Interstate Metal Fabricators Inc. (NOT RV SALVAGE) 13509 Johnson Road Milwaukie, OR 97222
1-800-587-3463 or 1-503-786-8860 Supplier of Aluminum siding, Entrance doors etc.
Northwest RV Supply, 86325 College View Road, Eugene, OR 97405
Local: (541) 746-9092 Toll Free: (866) 678-7467 Email:mail@nwrvsupply.com
In our online store we will note if a part is new, used, or surplus.
Safari Outlet, Harrisburg, OR.
541-729-5097 Safari MH surplus factory outlet
Scenic RV Inc. 28163 SE Hwy 212 Boring OR. 97009
Phone: 1-503-663-2052