RV Chocks
Wheel chocks add stability to your RV and help stop the 'rock and roll' effect of someone walking up and down the trailer. The principle of wheel chocks is to lock the tandem wheels together thus removing the movement of the wheels when parked.

There are numerous commercially made chocks available from Amazon and other suppliers. Most of these are effective and easily set up ... or you can make your own.
Home-Made RV Wheel Chocks
Assembly Diagram
Click diagram for larger picture ...
Another version ...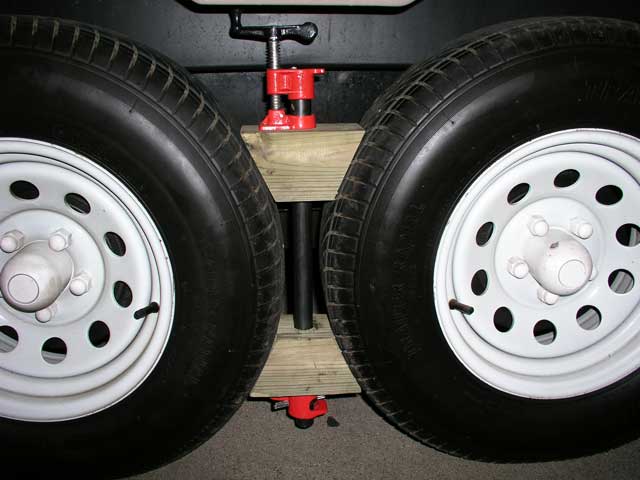 These simple homemade wheel chocks will make a great improvement and cost very little to make. Plus you get to brag around the campground that you "made 'em yourself".
Ready made chocks are available at many RV Parts outlets or on-line at Amazon.