Arkansas RV Salvage Yards
Find RV Salvage and used RV parts in Arkansas. Used RV parts are a good way to save money when repairing or maintaining your RV.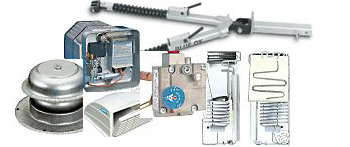 R&R Sales And Service 107 W. Main Walnut Ridge, AR 72746
1-866-625-5442 Repairs RV refrigerator cooling units/ RV appliance parts/ Obsolete parts for old units.